Montessori education is a groundbreaking and multidimensional pedagogy developed by Maria Montessori in 1897. Many of us know about Primary Montessori education that lasts until age 6 but Elementary Montessori unlocks many wonderful explorations and experiences for the older child. In fact, while in India, Maria Montessori formulated Montessori for elementary level all the way up to the university level.
Why do many parents wish to continue with Montessori education in the higher grades? There are many reasons, the biggest one being that a Montessori environment gives a child both agency as well as accountability in their learning experiences. Many parents want their children to continue being independent learners even when they transition to the higher grades. This is when they can learn strategies of auto education and take control of their education in wonderful ways.
Montessori vs Traditional Education
The Montessori elementary school includes students in the 6 to 12 age group. The foundation of elementary Montessori is Cosmic Education. Children in this age group are trying to discover their place in this world and cosmic education opens them up to the many possibilities. They get to understand how life came into being and why they are there. They explore communication, language and numeracy with multiple perspectives, engaging in interconnected and multidisciplinary learning that is an inspiration to behold.
The children who enter the Montessori elementary school are fresh after discovering hands-on work and explorations. In the elementary atmosphere, the child is trying to find out his or her place in the world. This is the time when a child's intellectual capacity expands considerably. 
There are many differences between a Public elementary school and a Montessori elementary School. The classroom environment is extremely different and so is the role of the teacher. Although, the learning approach is different, students do work towards common academic and life goals. 
The elementary stage is when logic is being developed and according to the World Economic Forum, future skills are going to be dependent on critical problem-solving skills. A Montessori education encourages both logic and the use of imagination. This is a period when a child absorbs whatever you expose him or her to and when they discover that the universe is their environment, the results are astonishing to behold. 
Montessori vs Traditional Classroom environment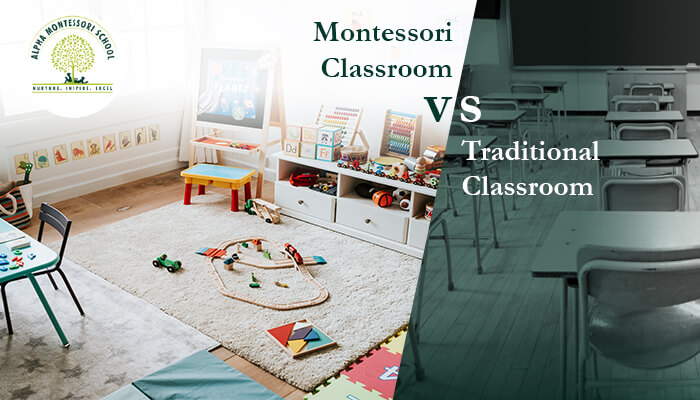 In a Montessori, the environment is a teacher in itself. The Prepared Environment, based on the structure and pedagogy that Maria Montessori devised for children, is put together in advance so that children can use them to get at self-directed learning. In a regular classroom, the teacher is the center of all learning. In a Montessori, the child is the center of all learning and the teacher serves simply as a guide.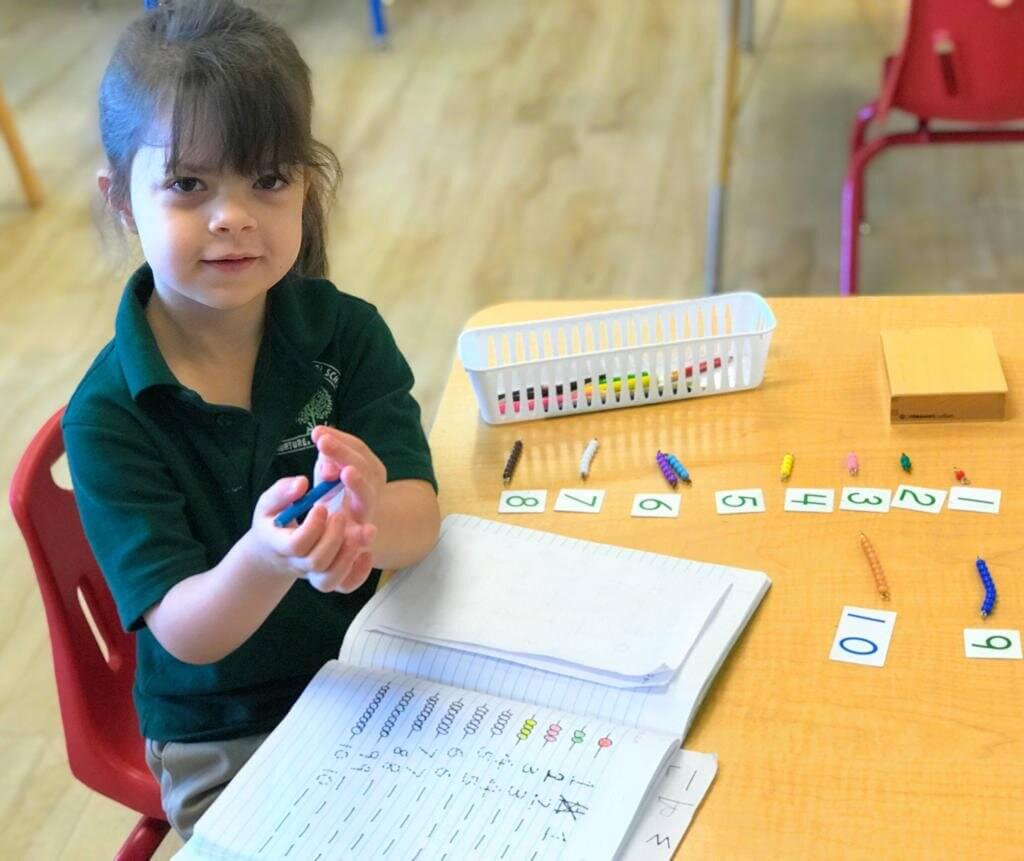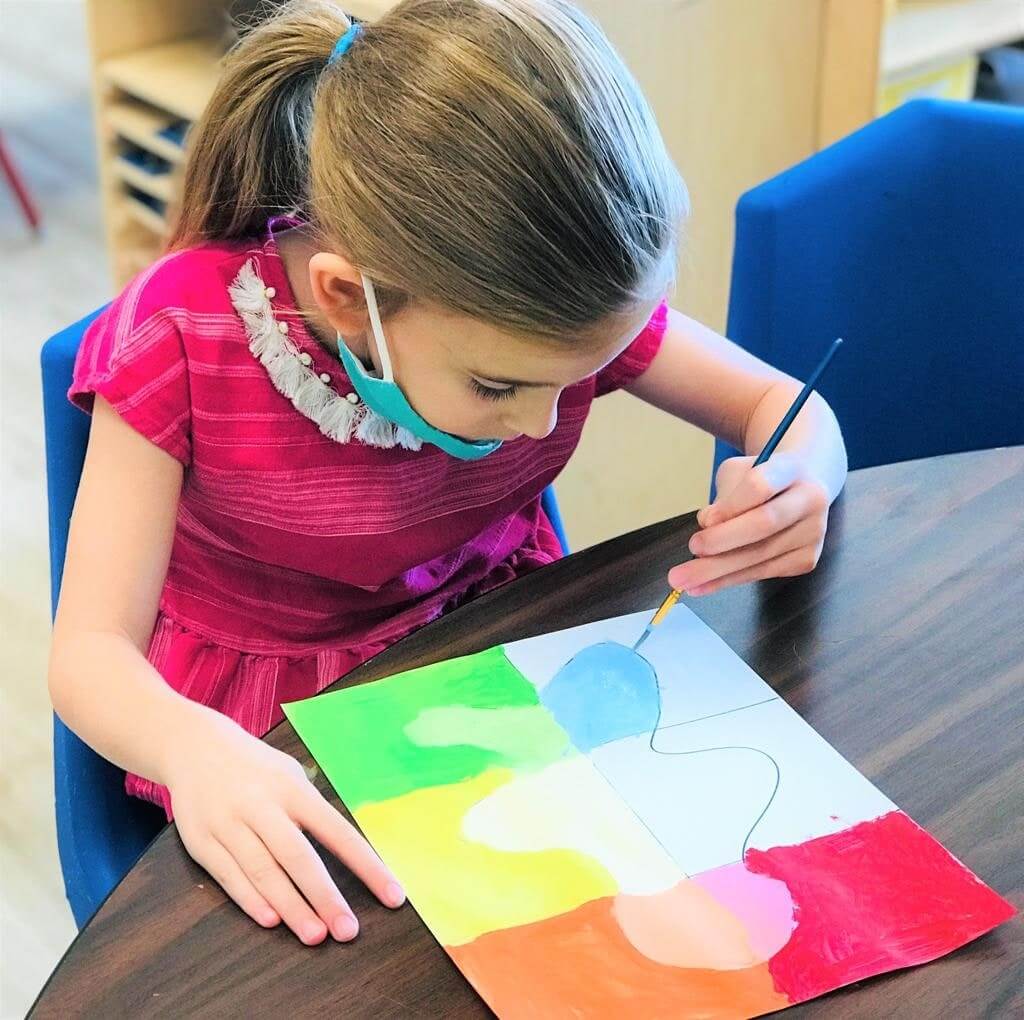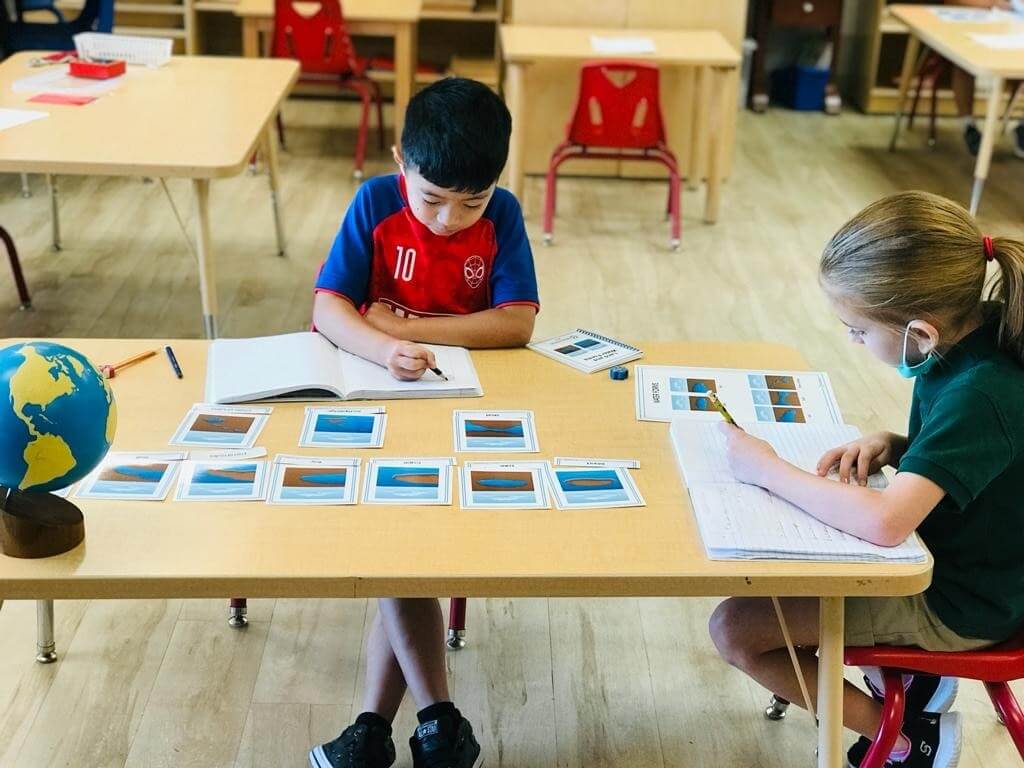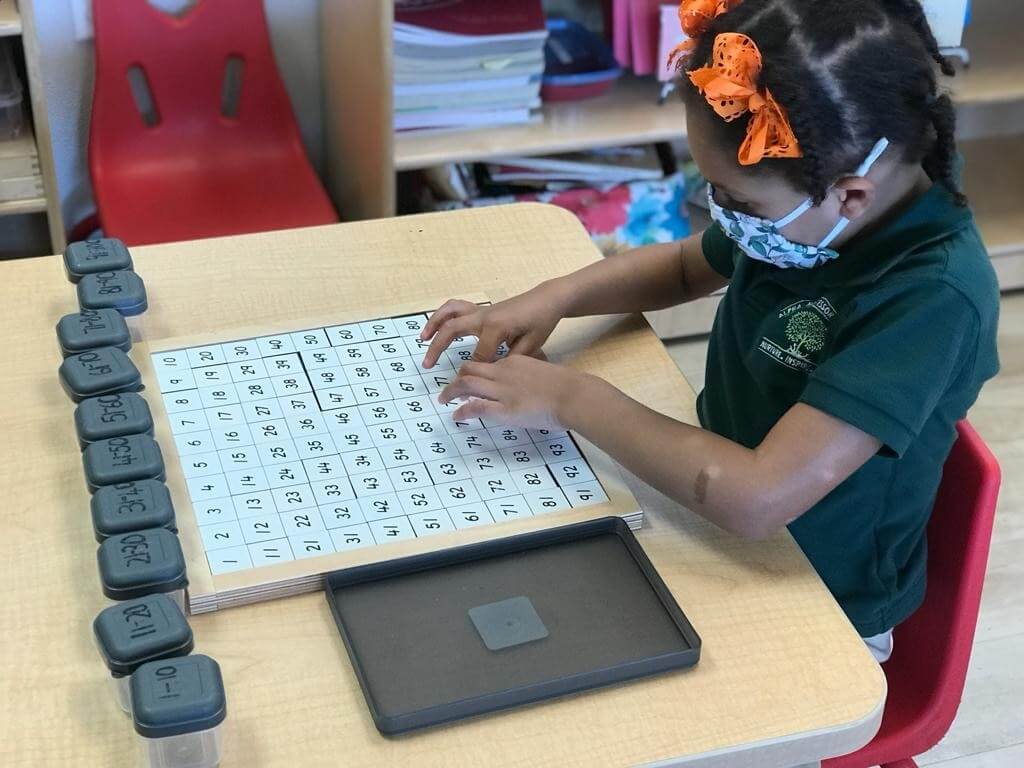 Another feature of a Montessori classroom is the mixed-age group. A traditional classroom has a specific age category. In a Montessori, there is a mixed-age group and children learn through their work. In real life, we find ourselves in the midst of mixed-age groups during work and other social settings, don't we? A mixed age group also encourages peer learning, which is very powerful and builds vital social skills.
In a regular classroom, a teacher talks, and the children listen. They engage in passive learning but in a Montessori, children are active learners, participating eagerly in their learning, projects and activities.  
The beauty of the Montessori approach is that it is not piecemeal education but links work and learning to life.  
Montessori vs Traditional Learning approach and student-adult ratio
Montessori has recommended an ideal student-to-adult ratio of 20-30 students per adult. She even stated that a classroom can have 28 to 35 children, if not more. However, state regulations specify a smaller ratio.
Having said that, the beauty of a Montessori approach is that even larger classroom communities can work beautifully. A Montessori is different from a traditional classroom. So many things work in concert to make learning come alive for children — the environment, materials, structure, work rhythm, independence, accountability, the role of the teacher as a guide, and ultimately, each child's learning goals.
This makes it easy for different learning strategies for different children. Independent, more self-directed learners can work independently. Children who need more focus can work with the support of adults. In the elementary Montessori, children also learn to work in groups and as groups, they facilitate their learning outcomes and daily routines. 
Teachers in Montessori & Public elementary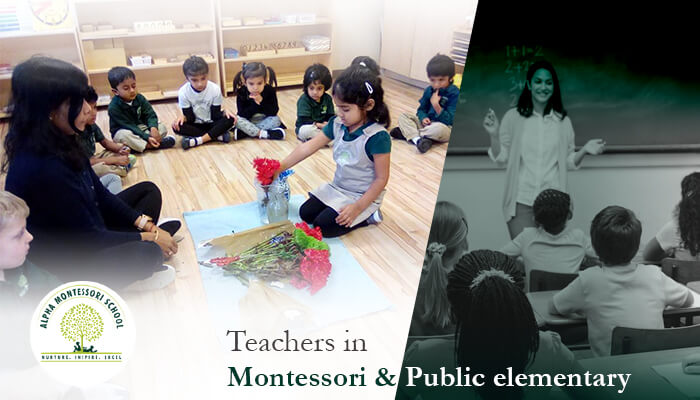 In a traditional classroom, a teacher presents lessons to a large group of students seated behind individual desks. In a Montessori class, teachers work very differently. They observe each child and present lessons to him or her when the child is ready. The teacher or the Montessori adult, as he or she is called, adapts to different learning needs and goals through observation of the child. 
The beauty of the Montessori teacher comes into full force in elementary Montessori. This is when children are older and can be more independent. Teachers encourage freedom as well as accountability. Children maintain a daily journal of their goals and tasks. They conference with the Montessori adults about their work and their learning journeys. To make sure they don't lose sight of learning goals and common standard frameworks, children track their progress and work. 
Montessori vs Traditional Academics and grading systems
Do Montessori children take standardized tests? What about assessments? During early childhood, Montessori adults assess children using formative observations that complement a carefully prepared classroom environment. A formative observation happens during a session or when a child is engaged in an activity. They are observations meant to check if a child is on the right path when it comes to their overall development. 
During elementary Montessori, adults monitor the children's work closely and make sure that they are working on their skill sets, both in terms of the curriculum framework as well as their explorations outside these boundaries. During elementary education, children graduate from concrete learning and use of materials to abstract concepts.  
Montessorians do use formal assessment tools and systems to check a child's reading progress, rubrics to understand a child's grasp of writing, and math assessments to gauge fluency. Unlike traditional elementary classrooms, these assessments are meant to show individual children, their progress and capabilities without comparison to others.
When it comes to standardized and competitive tests, Montessori students do take them, but the approach is individualistic and stress-free. Montessori children are more self-aware and reflect on their academic choices with maturity and intelligence. The elementary environment lays the foundation for this maturity and independence.
With the elementary Montessori approach, students learn to solve problems and apply themselves constantly even when they are tired. The difference is that this is not forced on them. The elementary Montessori education is truly the perfect foundation for the vibrant and amazing adolescent years.   
If you have any questions on how Montessori works for your child, leave your comments below and we shall answer you or get in touch with us. You can also book your school tour to experience our Montessori environment to understand your child's growth journey.