Maria Montessori was an individual who had a passion for world peace and she very strongly advocated for a movement toward peace during her time. Her desire was to create a place that was inviting to diversity of different cultures. Montessori not only shows children to value cultural differences but it instills acceptance and respect in children. Our Montessori Classroom is constantly showing diversity and aiding children to connect to the world through geographical lessons and activities. The children receive an opportunity to learn cultural basics of other countries and it helps them to respect others traditions through knowledge.
In light of this, AMS not only encourages children to be aware of a need for a  social equality movement but to become aware of past struggles, in a way they can understand. We invite families to share Juneteenth with their children:
What is Juneteenth?

You may have heard Juneteenth referred as Freedom Day, but what is it exactly? It is a national commemoration of the ending of slavery in the United States. Union soldiers arrived on June 19th, 1865, at Galveston, Texas with news that the slaves were free due to the war ending. 

Prior to June 19

th

, there was the movement for the abolishment of slavery such as the Emancipation Proclamation, which officially began January 1st, 1863. However, it had almost no impact on Texas due to Union troops not enforcing the Executive Order until two years later on June 19th, 1865.

How can you celebrate Juneteenth today with your children?

It used to be that Juneteenth was celebrated by Black Americans only but today it is becoming more widely celebrated due to the desire for social change. On this day, many gather together to honor Black Americans, we share stories of what Black Americans went through in history and some even hold religious services on this day to pay respect.
Books for our younger friends to read:
All Different Now: Juneteenth, the First Day of Freedom
By Angela Johnson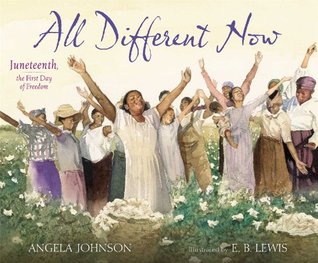 Freedom's Gifts
By Valerie Wesley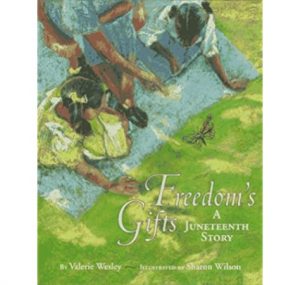 Juneteenth Jamboree
By Carole Boston Weatherford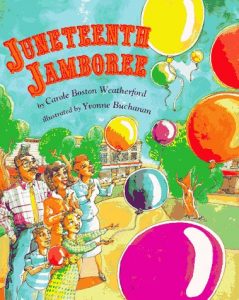 Juneteenth for Mazie
By Floyd Cooper
What are we doing in AMS to begin a social change for equality and acceptance for all? Here in AMS cultural diversity is so important, we desire to instill a love for acceptance in children, no matter what their cultural background is. We hold our Cultural Parade where we invite both children and parents to represent where they come from, we also invite them to bring in a family dish to share with others. This is our celebration to celebrate our differences and show children not only tolerance of different cultural  backgrounds but acceptance for them. We must be the change we desire to see in the future and we can begin by helping our children understand acceptance of others at home.
Here are some other ways to make Juneteenth more meaningful for your family.
1. Make toys, books and activities representative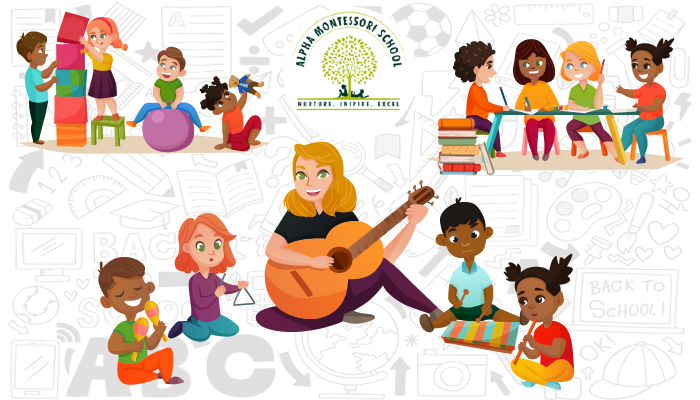 Listen to and learn about systemic racism. It is hard to explain this to a toddler or a preschooler but educating ourselves as parents can sensitize us.  
If you find that there is not enough representation of dark skin colors and diversity in your child's toy box, that would be a great place to start! 
2. Resources to talk to your children about Juneteenth

It can be difficult to talk to your child about Juneteenth if you do not want to talk about slavery. There is a TED Talk by Beverly Daniel Tatum titled "Is My Skin Brown Because I Drank Chocolate Milk?" The TED talk is all about how she explained skin color to her son. Do listen towards the end about how she explains slavery to her four-year-old-son. It is simple, straightforward and explains the current situation beautifully.

We also loved this simple and clear video on systemic racism. It impacts everything from loans, education, criminal justice and power structures. 
Even a simple act such as coloring a flag is a powerful way to reinforce a sense of community. We always color and identify our national flags but the Juneteenth flag is very much part of our history and collective identity. Here is a Juneteenth flag printable you can use.
3. Visit a museum virtually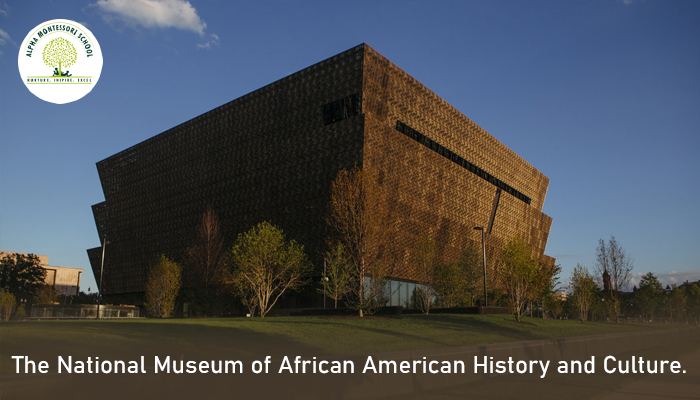 Juneteenth is the country's second independence day and The National Museum of African American History and Culture has a comprehensive video tour of the legacy of Juneteenth. It is a community space where that gives a voice to histories that have been marginalized.  
4. Be an ally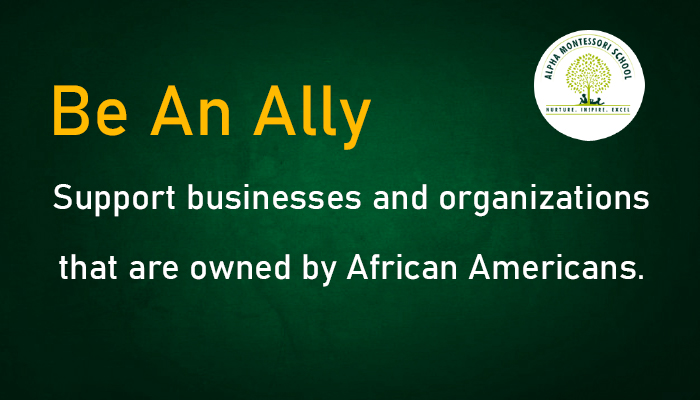 Support businesses and organizations that are owned by African Americans. Donations aside, being a patron of a business run by an African American is a great way to show that you are an ally. Listen to the community and its voices.  
We love this advice from Dr. Dana E. Crawford, a clinical psychologist who works with children. She says, "The best way for parents to teach a celebration of difference is to live a life that celebrates difference. Teaching about racism is a bit of a tall order for little ones that haven't learned how to keep their beds dry at night. Therefore, the focus should be on helping infants and toddlers develop a brain that views differences in skin color as normative. Infants and toddlers learn from watching and repetition."
Change starts at home. We all have immense capacity for empathy, love and compassion. 
Sometimes, it becomes important to check our own bias and find our own representation and strength to be good allies to the Black community. We leave you with this picture from @ohhappydani on Instagram who explains how it all starts at home.